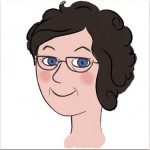 Véronique Van der Meij n'a jamais beaucoup grandi. Rédactrice web, elle baigne dans l'univers des livres depuis toujours, a fait des stages dans l'édition avant de devenir bibliothécaire. Elle aime jongler avec les mots, les langues étrangères et les images.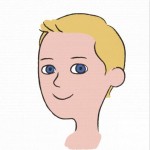 Créatrice de Breadcrumb, elle exploite sans vergogne son petit cobaye lecteur, Thibault. Heureusement,  ça ne déplaît pas à ce coquin !
Les chroniques en français, c'est elle.
---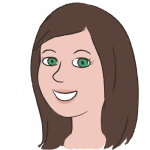 Jenny Brent est une rédactrice web britannique. Elle a toujours aimé les histoires et les illustrations et maintenant elle se régale en lisant des albums pour enfant à son petit garçon. Elle organise des ventes à domicile de livres anglais des éditions Usborne au sein de la communauté anglo-saxonne de la Côte d'Azur. Pour la retrouver sur son blog : rivieramama.
Les chroniques en anglais, c'est elle.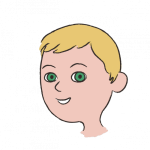 Jenny Brent is an English Web Editor and Copywriter living in the South of France. She has always been fond of stories and illustrations, and now enjoys reading children's books with her young son.  Jenny also became an Independent Usborne Organiser when she moved to France to gain access to a large selection of English books for her local community including other expats.
---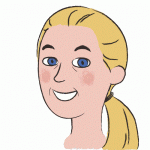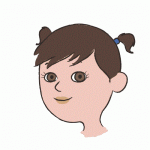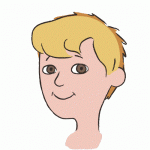 Maman Janine, comme son nom ne l'indique pas, est une jeune maman allemande qui parle parfaitement bien le français. Elle a le choix du roi : un petit garçon né en 2012 et une petite princesse de 2015. Elle prend son rôle d'amatrice éclairée très au sérieux. Elle tient la rubrique Au banc d'essai des mamans.
---
Elisabeth Loez est enseignante en maternelle. Ses élèves ont bien de la chance parce qu'elle est passionnée de mots, phrases, textes, de dessins d'enfants et d'adultes pour partager avec eux le plaisir de la culture. Elle est ravie d'avoir des élèves et des amis auxquels elle inocule le virus de la lecture.
---
Et puis Breadcrumb accueille sporadiquement des professionnels qui souhaitent s'exprimer sur un album ou un illustrateur fétiche (libraires, bibliothécaires, journalistes, enseignants, éducateurs, orthophonistes…)
Les avatars ont été créés grâce à mémé moustache.